You can have a number of reasons for installing an aftermarket exhaust on your dirt bike. However, before you actually pick the perfect exhaust system for your dirt bike, you must ensure that you have learned enough about all of the qualified dirt bike exhaust options.
And with this post, we are trying to help you with that. Here's a list of four of the top-performing exhaust systems that you can install on your dirt bike.
Top 4 Exhaust Systems for Your Dirt Bike
1. FMF System Fatty Pipe For Dirt Bikes
Most dirt bike enthusiasts in the world love the lively and snatchy throttle response that dirt bikes create.
And this FMF system is the perfect deal for all the two-stroke owners who want to enhance their throttle experience.
With an experience of over 35 years, FMF has established its name in the DTB exhaust industry as a reliable brand.
If you want to get a taste of the response and find out how this exhaust looks and sounds, here's a video demonstrating installation and sound test.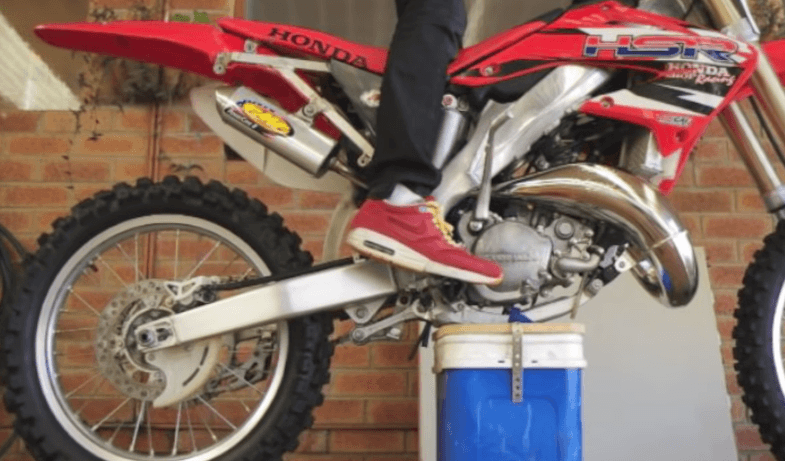 Such crunch, right?
Related: Best Road Bikes Under 1000 Dollars for 2020
2. Yoshimura RS-4 Full System Exhaust
Talk about automobiles and their spare parts and you can never overlook the quality that the Japanese manufacturers offer.
Here again, Yoshimura's RS-4 full system exhaust can be the best bet for you.
Its consistent performance over all the miles, and the perfect design and build make it one legend of an option that deserves a spot on this list.
It's a full system exhaust that comes with a stainless header and mid-pipe. Apart from that, this system is extremely lightweight and offers longer pulls and considerably good top-end torque.
Wanna have a look at it? Here's a video.
And as the review says, it's clearly a good choice.
Also, note that this particular Yoshimura model works best with 450 CC dirt bikes. For a smaller engine or your two-stroke machine, you can check out more Yoshimura exhausts.
3. Gnarly Pipe MX Exhaust System For 2-Stroke
This is another 35-year old exhaust manufacturer on the list. Perfectly fit for 2-stroke engines, this system exactly does what it says.
Roar out loud, and enhance performance, just as one would wish.
In fact, the performance is good enough to let you feel like your 2-stroke has turned into a 4-stroke (which won't be the actual case though).
Apart from this, the Gnarly pipe MX exhaust is designed to deliver some mind-blowing punch at low-end torques.
Here's a video to give you an idea of how good the exhaust really is.
4. Pro Circuit Ti6/Pro 4-STroke DTB Exhaust
It's an exhaust system that is entirely made of titanium, along with a carbon-end cap.
Also, this particular exhaust system has been professionally designed for 4-stroke engines to enable them to participate in competitive circuit races. Apart from this, the system is extremely lightweight and can give a significant boost to top-end power delivery of any dirt bike.
One important thing to note is that this system's Ti6 model's sound is not going to pass through the European and FIM noise regulations.
To get an idea of the exhaust system, here's a video that you can watch.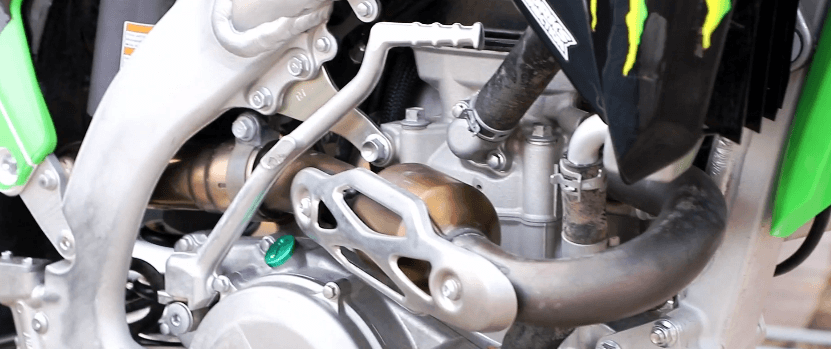 Sounds great, right? Just beware of the noise regs in your area.
Related: Motorcycle Riding Tips That Will Transform the Way You Travel
Wrapping Up
Selecting the right exhaust system for your dirt bike can often be challenging. With all the options on the market, confusion can come like 1-2-3.
With this post, we tried to help our readers resolve this issue. Here you read about four of the top-performing exhaust systems for 2-stroke and 4-stroke dirt bikes.
Hopefully, this was helpful.