Jewelry is the thing that women love the most, and when it comes to animal jewelry, women admire it the most. Animal Jewelry is the best and most fun way to wear your love for animals around your neck, ear, or hands. It's the perfect accessory for a long day at work or a night out with friends. Nowadays, one can find abstract pieces of animal jewelry in the market that are lovely and charming.
Animal jewelry is an exciting new trend that gives you a quirky and unique feel. In the past, jewelry has been inspired by nature and its unique qualities. With the emergence of animal jewelry, it's not only about the animal itself but about what you can do with it or how you can incorporate it into your everyday life. It's also a fun way to show off your love for animals.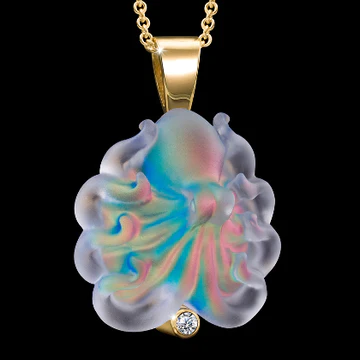 So are you looking for some amazing animal jewelry?
Worry not; we are here to help you! 
In this article, we would love to explore the most amazing seven jewelry pieces that everyone loves to wear every day:
Dolphin Jewelry
One of the most amazing and alluring animal jewelry that everyone loves to wear is none other than Dolphin Jewelry. The dolphin symbolizes protection, and it is a happy and loved animal. Wearing dolphin jewelry is considered a sign of good luck and positivity. One can wear dolphin jewelry with any outfit. Furthermore, this jewelry will magnify your look and add grace to your skin. You can find numerous kinds of dolphin jewelry, such as necklaces, bracelets, rings and many more. 
Crab Jewelry
Yes, you read it right. Crab jewelry is in trend nowadays. Women love to wear carb jewelry while visiting the beach or any funky place like nightclubs, pubs, and many more. Many individuals do not like crab jewelry, but nowadays, women are crazy about wearing it. Additionally, Crabs are closely related to one of the zodiac signs- Cancer. Crab jewelry is a unique type of jewelry, and one can not find it everywhere; it is a rare piece of jewelry and is only available at some online sites. 
Octopus Jewelry
Octopus jewelry is in so much trend nowadays, and women love to wear it on a daily basis, whether at work or at a party. Octopuses are lovely creatures that reveal phenomenal psychic ability, creativity, and flexibility. Moreover, the octopus symbolizes the ability of a person to overcome arduous situations with intelligence as well as creativity. People wear octopus jewelry to stay motivated and fight through challenging times. 
Seahorse Jewelry
Seahorse jewelry is a very exquisite and charming piece of jewelry. It adds grace to any dress, whether formal or informal. The seahorse is a pretty unique creature, and it is deemed that the seahorse brings lucks of good charm and fortune to people's lives. It is also a symbol of power as well as strength. Furthermore, women love to wear seahorse jewelry to feel powerful every day. Nowadays, the market is flooded with seahorse jewelry, and one can buy it to feel strengthened. 
Whale tail Jewelry
Whale tail Jewelry is very famous among today's teenagers and adult women. A whale tail jewelry necklace is a woman's favorite, and it adds charm to any outfit. Additionally, whale tail animals are symbols of power and strength. The tails provide power to the whale, and in the same way, the whale tail jewelry gives a woman powerful vibes that fill them with zeal and zest. 
Starfish Jewelry
Starfish Jewelry is very cute and every woman's favorite. Nowadays, almost every woman has at least one piece of starfish jewelry in their jewelry box. The starfish, as well as the star, are deemed to have celestial symbols. They depict infinite spiritual love. Moreover, the starfish holds some amazing characteristics like brilliance, intuition, guidance, inspiration, and vigilance. 
Sea turtle 
The Sea turtle jewelry is a lovely and enchanting piece of jewelry that provides positive vibes to the one who wears it. One can find many types of sea turtle jewelry like necklaces, bracelets, rings, and even hair clips. Moreover, sea turtles are beautiful creatures that have a very long life span. This animal is a symbol of good luck, endurance, wisdom, and patience. 
Also read: Trendy Women Sunglasses for Every Occasion
Conclusion
Animal jewelry makes a great gift for everyone in your life, whether they're a die-hard animal lover or just someone who has an affinity for furry or sea friends. The possibilities are endless: you can get your best friend a necklace made out of their favorite animal or give the whole family a set of earrings and a matching bracelet. Animal jewelry is great for showing off your love and passion for animals. 
We hope you like this article, and remember to buy one type of animal jewelry for yourself if you don't have any. Keep shopping!