Think Rajasthan, think Jaisalmer. The golden city reflects the state is true sense. Situated in the heart of
the Thar Desert, the city attracts people from all over the world who want to spend some time in the
desert. Check out our Rajasthan Tour Packages to decide and select the right package according to your
preferences and budget. So here are some of the best Jaisalmer hotels you can enjoy.
Best Hotels in Jaisalmer
Gorbandh palace
Located in the heart of the city, the hotel is known for its great hospitality and excellent services. The
rooms in the hotel are spotlessly clean and magnificent. All modern amenities are present to ensure
greater satisfaction to the guests. The lounge of the hotel is a grand place with modern furnishings and
lightings. The hotel also has a fitness centre and a spa.
1 st Gate Home-Fusion
The place is a great fusion of the authentic havelli and the modern facilities and amenities. The interiors
are renovated with golden tones to reflect the theme of the golden city. The rooftop restaurant is the
main attraction here. It is popular in the city for its Italian and Indian vegetarian fusion food with live
music.
The Gulaal
The boutique hotel is a new accommodation facility at the outskirts of Jaisalmer. The boutique hotel has
been given a traditional style of look. The sprawling garden and pool area, spa pavilion, two open
courtyards for ventilation, rooftop restaurant, and 12 very spacious guest rooms make a comfortable
and satisfactory stay in Jaisalmer.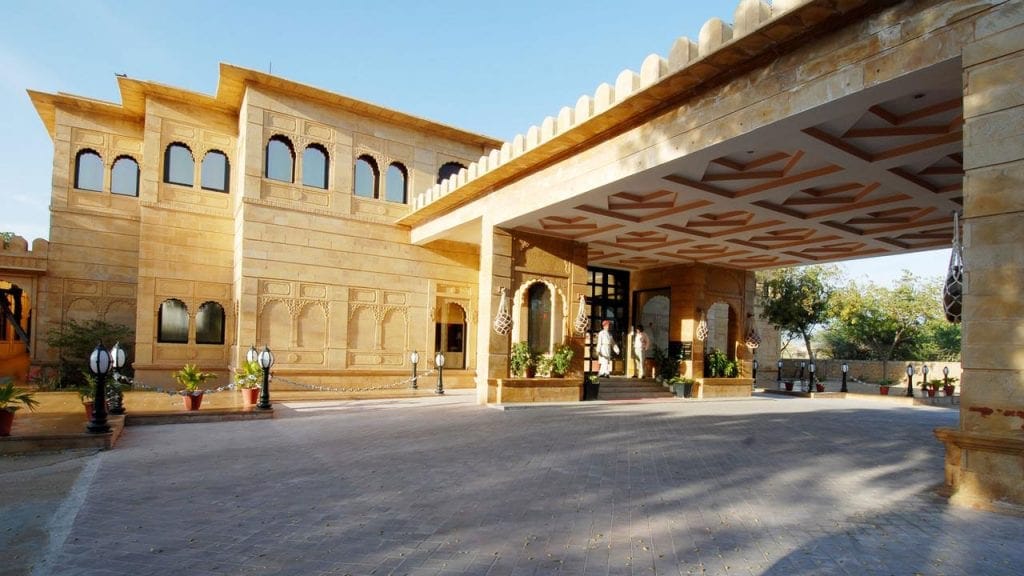 Welcome Heritage Mandir Palace
The 18 th century palace has been converted to a hotel. The royal family of Jaisalmer still resides in a part
of the palace. The hotel reflects Indo-Saracenic architecture. The balconies and canopies date back to
the royal era. Staying in these rooms and the suites gives a royal feeling as these had been used by the
royal families for their personal living. The hotel also has a small museum and the landmark Badal Vilas
Tower.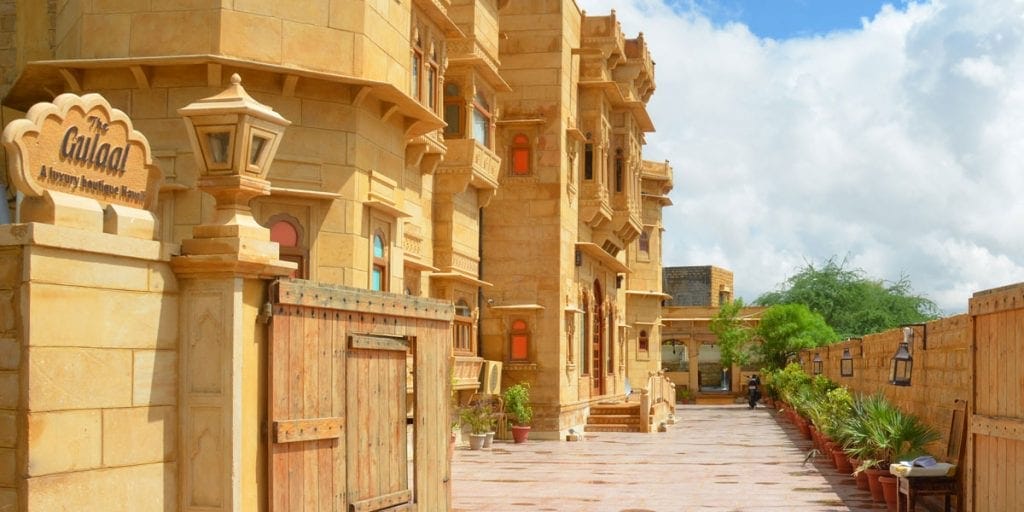 Hotel Pleasant Havelli
AS the name suggests, the boutique hotel is actually a pleasant place to put up in. the nine rooms are
decorated with different colors and are uniquely themed. The rooftop terrace is uniquely furnished as
well and gives a splendid view of the fort. The services provided by the hotel staff is excellent and well
appreciated.
So, do not bother about your stay at and book yourself the tour with all the arrangements left as our part
of the job.
We specialize in the Jaisalmer Tour Package as well as the packages concerning other cities in Rajasthan.
We also ensure that your stay in Jaisalmer is a comfortable one so that you enjoy your tour without
bothering about the arrangements and accommodation.
Loved this? Check Top 5 Luxurious suits in the world