Estimated Reading Time:
3
minutes


Hardwork of the whole team for 5 long years gave us a massive entertainer in form of the "Baahubali" series, and on the other hand the hardwork of the whole team for 3 long years gave us a movie called "Jagga Jasoos". Coming to the movie review of Jagga Jasoos, this film is said to be a children's film and I assure you that it actually is. The movie may not be as amazing as "Barfi" (from the same director-actor duo) but is surely worth your child's watch.
It's a mixture of Tin-Tin and Indiana Jones, and the storyline is good. It is never an easy task to make a musical thriller, and Pritam does his job very well. Pritam is the real reason behind this film's prolonged delay and he has done quite a lot in this film. Generally in a musical entertainer, Music is the hero… but I must say that Ranbir carries this film. He is a charmer. You gotta see a weaker plot but a stronger hero (more like Salman in Tubelight).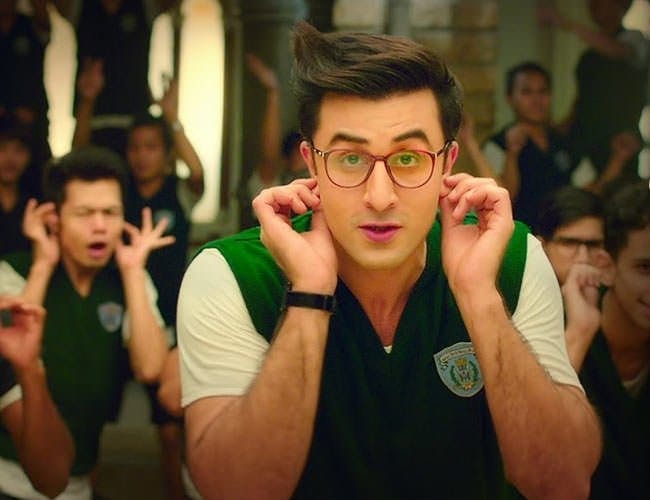 As a child everyone loved Tin-Tin including me, and after watching Jagga Jasoos you'll probably feel the same. I don't want to comment much on Katrina because she can never be my center of attraction with this sort of acting. But this pair looks kinda cute together and is an add on for the audience. Anurag Basu's direction was one of the point no one can miss talking upon. Apart from music, the direction also took so much time and you'll realise this once you see the film.
One of the roles that is my favourite is the guy who plays Ranbir's father. He is adorable. Govinda's part got chopped off due to certain changes in the script and that's okay, believe me.
This film is not a roller coaster ride for us (as in adults) but children will definitely love this film because it is made for them. If I need to tag this movie in one word, I would say "BEAUTIFUL".
I'll give it 3 ❤❤❤ just because of Ranbir and music.
Featured image by Bollywood Hungama