Estimated Reading Time:
7
minutes


"Rules are mostly made to be broken and are too often for the lazy to hide behind." said Douglas MacArthur.
It is a bit difficult to understand and cope with people who are different than the others and have their own approach to life. Unconventional means are the most unacceptable to the society but for some they still hold fast to their own importance. Even after all this chaos there is a special place in the world for people who, break the stereotype ~ un-follow the tradition ~ and go beyond.
Here are those 7 situations when it is better to be unconventional:
1. Friendship with the Deplorable
If we let loose, we can find friends in the most unexpected situations. But for that to happen we have to keep our minds open and see the beauty in the weird. These are the best friendships of anyone's life where we get to learn about each other's perfections as well as the flaws embedded.
We all have the existence of that 'one' friend in our life that our parents don't approve of but still we hold on to them tight because we find bliss in their presence which nobody else understands. It is a sort of attachment which every one of us should have because it is unique in its own way.
It can be anything, from an animal to a toy or someone even beyond our age. Anything that helps us in bad times. It sure is difficult for people to comprehend but that is what makes it special and worth fighting for.
2. The Forbidden Fruit
Even Adam and Eve broke God's rule and went anyway to eat that forbidden fruit which although is considered a grave sin but on the other hand it led them to see the real truth of life with which we all live. Going forward for something that is beyond limits is considered a rebellion but it sure helps in our own development.
Albert Einstein said, "I never made one of my discoveries through the process of rational thinking."
The greatest minds the world has ever seen were surely the craziest too. There is no harm in wanting something that is not acceptable but also not wrong in any way. Unconventional ideas can bring unconventional success. But with it comes a lot of courage, determination and hard work.
3. Wear YOUR Mind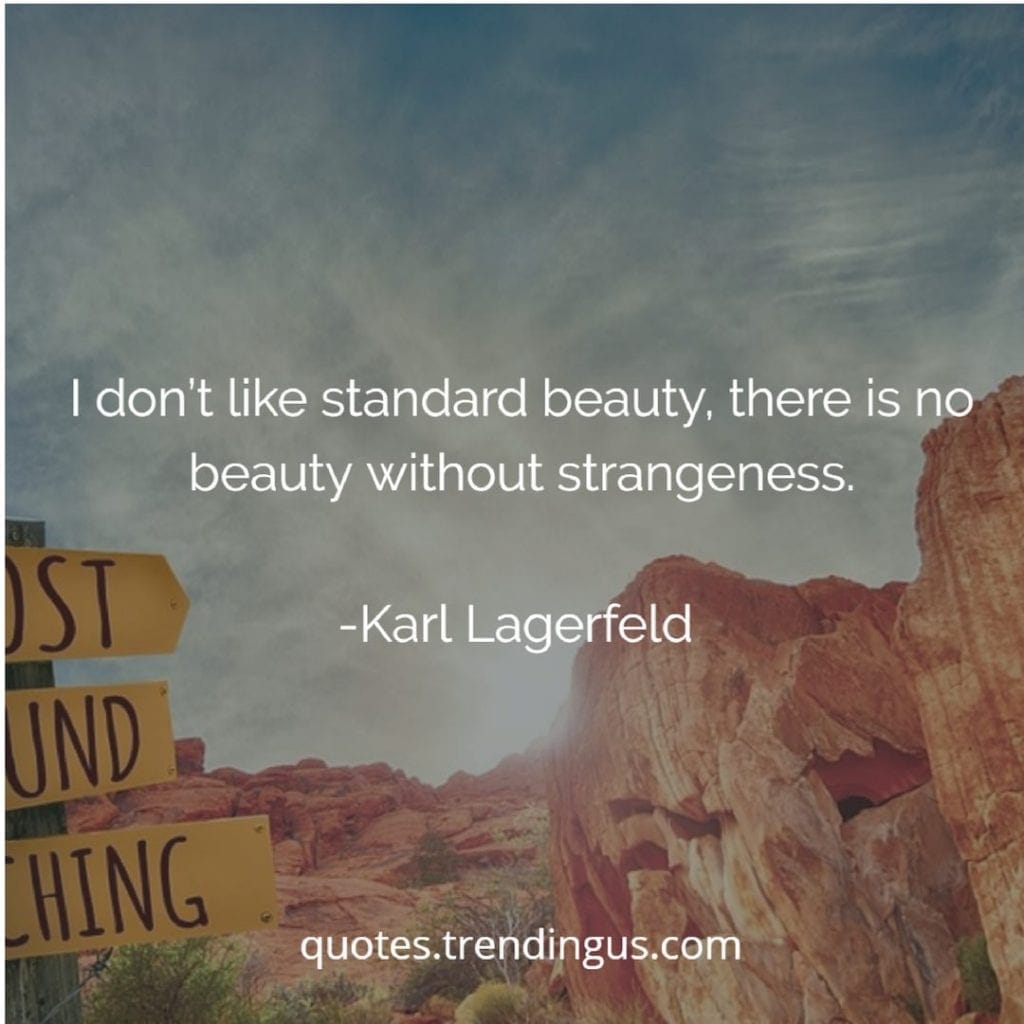 The owner of some of the greatest labels such as Chanel, H&M, Macy's; Karl Lagerfeld says, "I don't like standard beauty, there is no beauty without strangeness." Looking good is like a drug these days. It has become a necessity in order to belong and feel accepted.
But why is it so? Why can't we wear our mind and not just mere clothes? People who look unlike in their attire or have a different personality are generally looked upon as disagreeable.
But it is that difference that can make us special and we must strive for that distinction because it will help us in accepting ourselves more. Weird clothes don't make us silly; it only makes the others petty and insignificant. "Always be yourself. Unless you can be a unicorn. Then always be a unicorn."
4. Our Life Decisions are Our OWN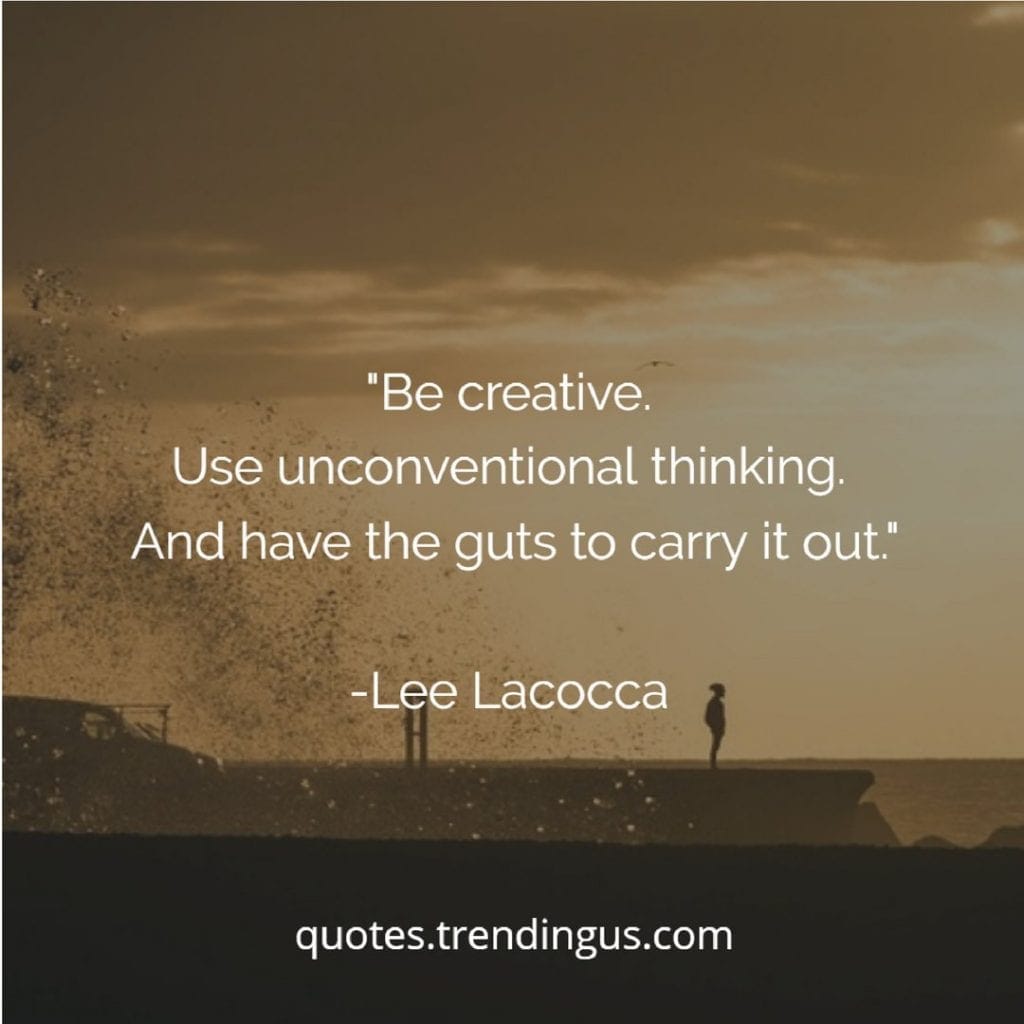 Making choices that are not conventional or easy to understand is the toughest job. We have to face a lot of hardships and obstacles to overcome the feeling of despise by the people around us. But this makes us a better and a much stronger person from within who knows his/her way out of every difficult path.
We have to take responsibility for our own actions and learn to live with them. Lee Lacocca said, "Be creative. Use unconventional thinking. And have the guts to carry it out."
5. Tricky Problems? There's Always A Tricky Solution Too!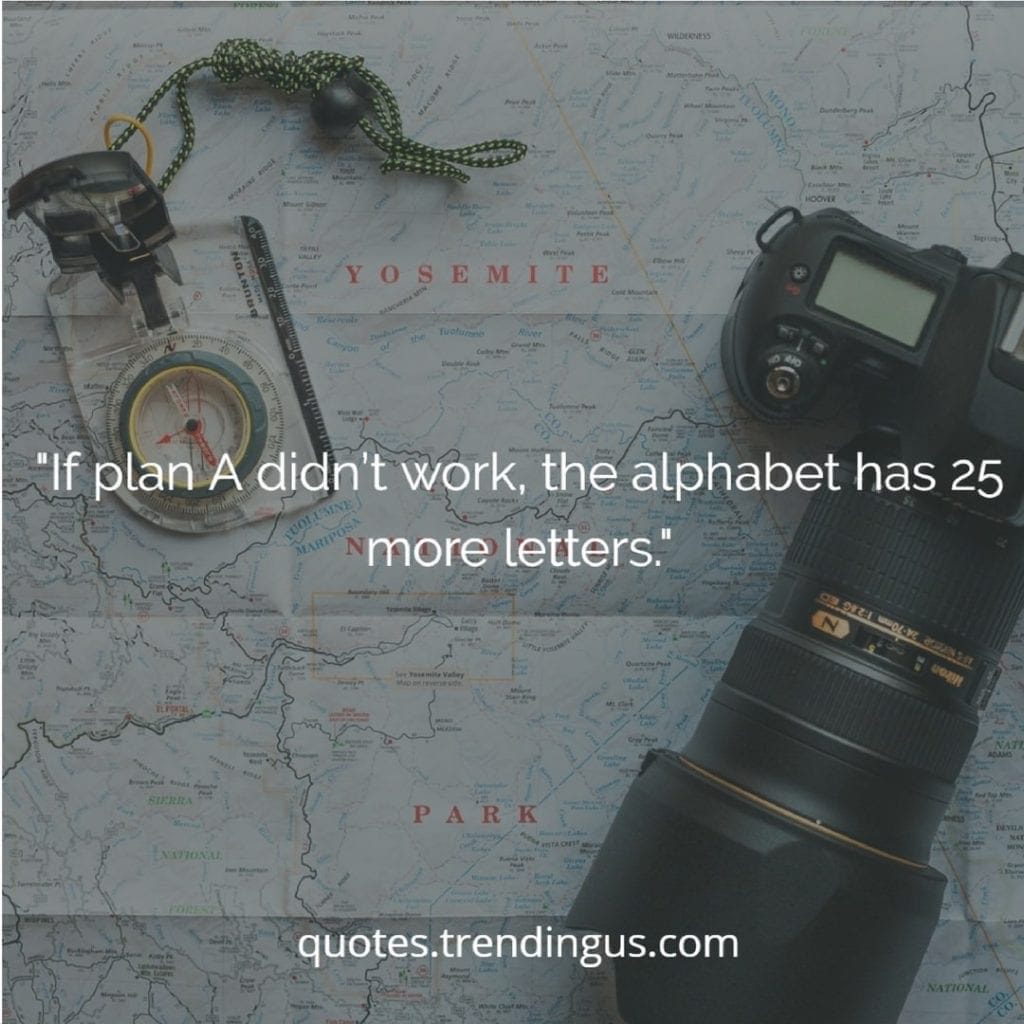 There will be a lot of problems which life will throw at us but it is up to us and how we face them. "If you want unconventional success, you can't be guided by conventional wisdom." So we must always try and think outside the box and bring out creative solutions which will help us stand out and have an edge over the others. We must let down all our inhibitions and be bold in whatever we think.
"If plan A didn't work, the alphabet has 25 more letters." History is a witness of all the crazy and creative ideas of great men who have helped in shaping the world we live in.
6. Survival of the Fittest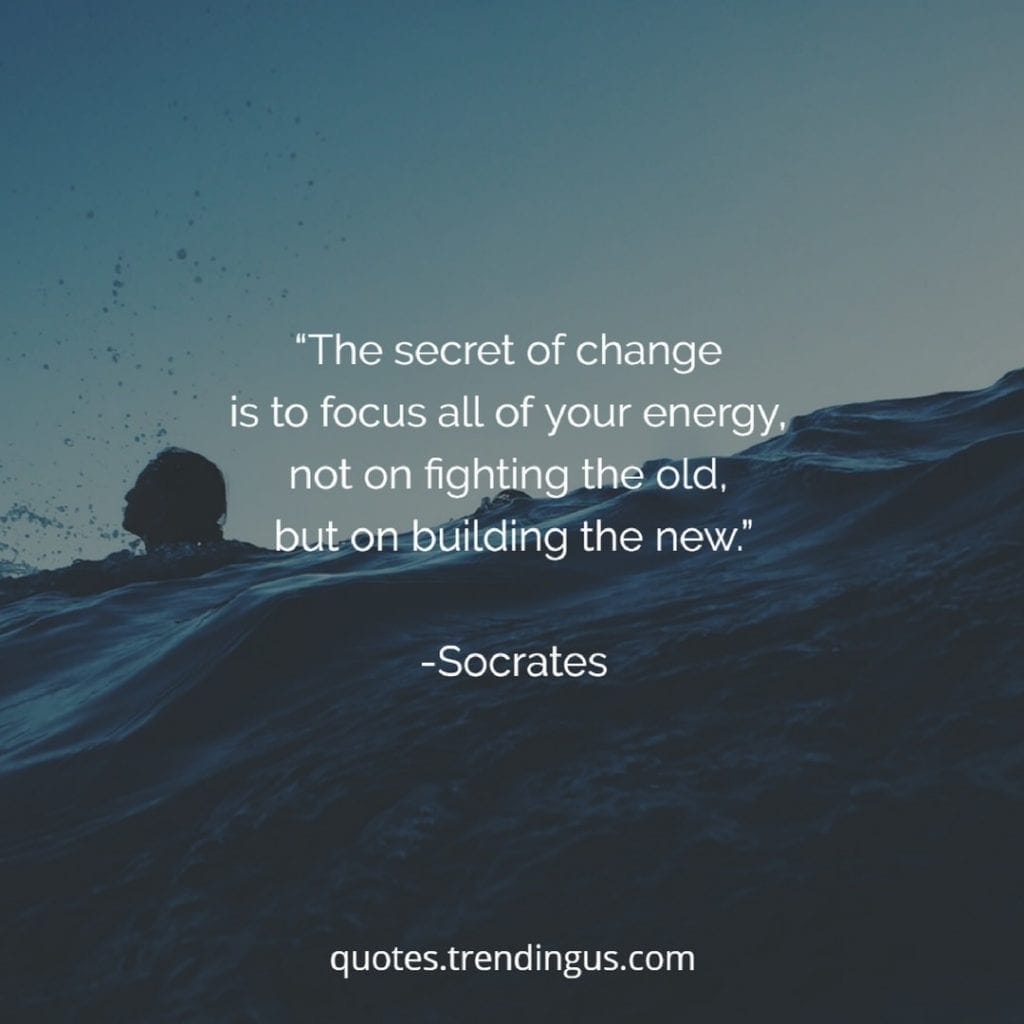 Gone are the days where we could relax and let things happen the way they are supposed to. We live in a world where change is the only thing constant and so even we must change accordingly.
Socrates said, "The secret of change is to focus all of your energy, not on fighting the old, but on building the new." Conventional ideas have become outdated and we as a generation have the responsibility of bringing about radical changes essential for our own survival.
7. It's Always Fun to BE DIFFERENT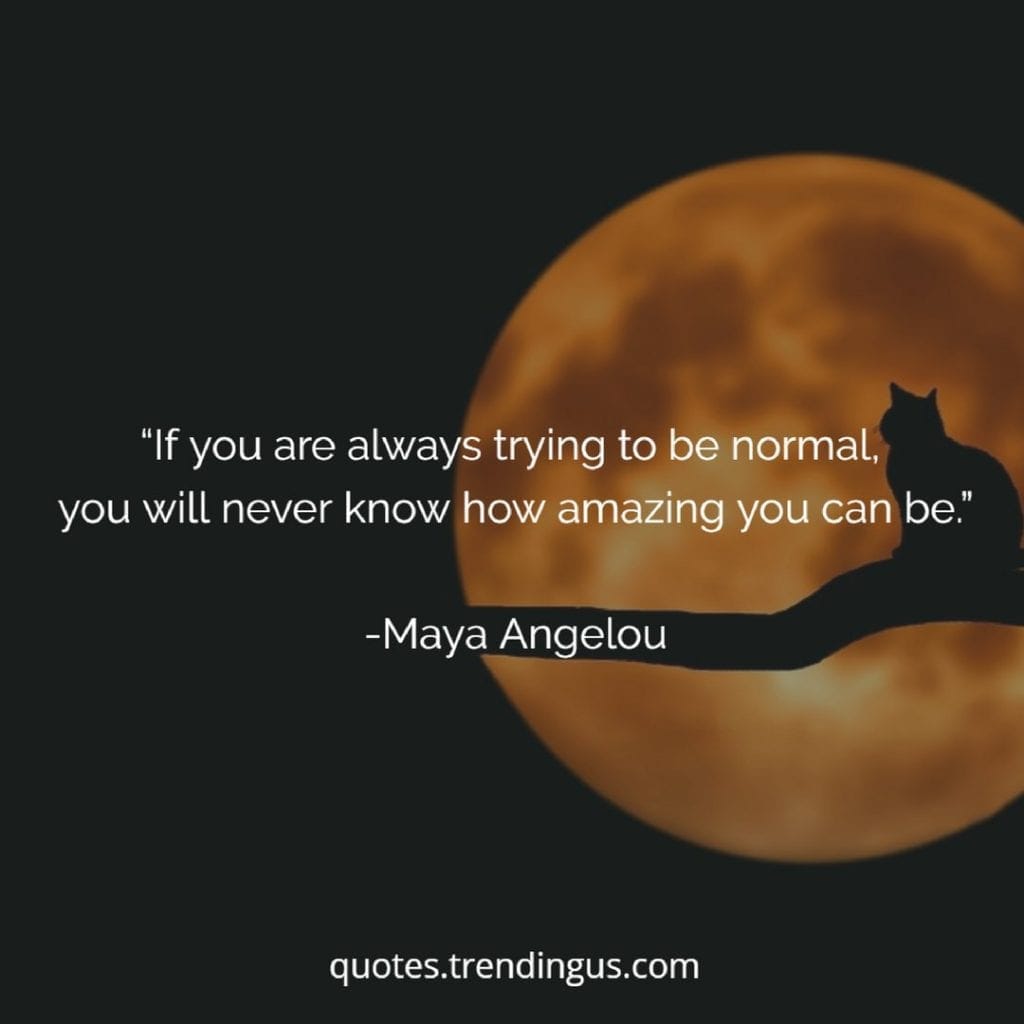 Finally after all the philosophical issues that we've dealt with, in the end we can always be different for our own fun. It's always fun to be on the other side and face the challenges like a champion.
Maya Angelou once said, "If you are always trying to be normal, you will never know how amazing you can be."
Try to have a different eye for situations in life for what screws us up most in life is the picture in our head of how it is supposed to be. Let loose and only then can we live freely.
So what are you all waiting for? GET, SET AND GO unconventional!!
Also read:
Featured Image by BeDifferent