If you used hike after this noon, you must have received a popup that introduces the all new "Hike Smell" feature, this is where it begins. If you remember, 3 years ago (in 2013) Google introduced the Beta state of their all new Google Nose where the users were provided with a 'smell' button allowing them to smell anything within some searches. Besides that, you could also share the smell with your friends. When you clicked the Smell button, a pop-up prompted asking you to bring your nose closer to the screen. Google also covered for mobile with their "Android Ambient Odor Detection" that allowed you to collect smells on your smartphone. To recall, this prank was played by Google in April, 2013 and Hike is doing the same after 3 years.
How the Hike Smell works for a sender:

Firstly hike asks you to attach any of the available smells or "capture a smell". Capturing a smell opens your gallery to select any image.

Then it shows you a screen saying "Smell Successfully attached" where you're most probably willing to exit the app but still, sometimes you go on…

Lastly, it asks you to add a caption to your smell and send it to one or more friends.
Here's how your friend will receive the smell: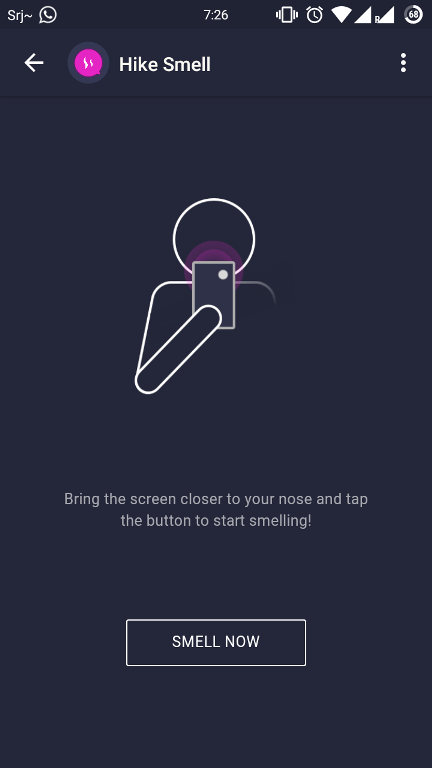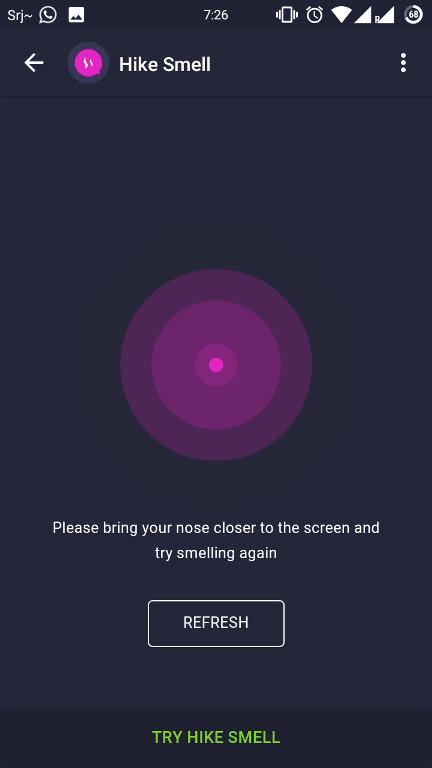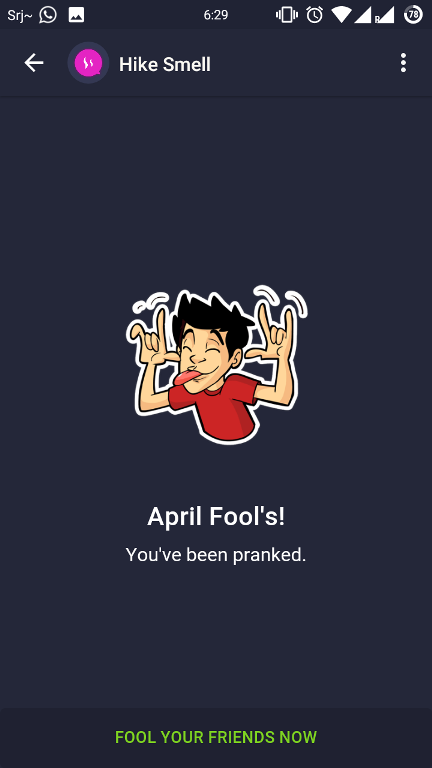 So if your friend is not familiar with the prank, he'll be first asked to bring his/her nose closer and click "Start smelling".
Then it will let you feel the boredom by asking to refresh it again and again, bringing nose closer and lastly with their sticker saying that "You've been pranked" and you feel like